Microstory (92) – Travel 
My wife asked me, " For the last 55 days plus you have not been traveling while you use to be traveling a minimum 3 days in a week. How do you find yourself locked down and what has changed?"
That made me realize that I have picked up many different routines and habits in this lockdown period.  It made me look at my journal. To summarise I was maintaining a very good routine of breaking routines. From reading, listening, and sharing through Fire and Ice "reimagined", QuaranTUNES, CoVid times – Reflections, RICH(84) Stories- Quarantales and RICH(91)Stories. This was a great time to travel internally rather than externally and be a warrior.
Microstory (93) – 'Mask'2'ur'AIDE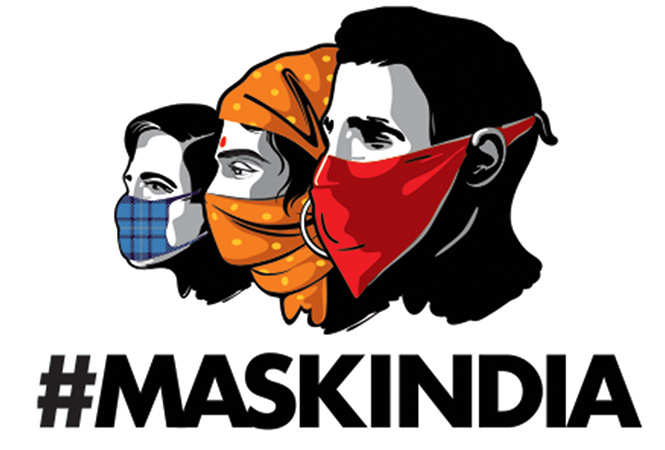 The last two days as I was going around for a walk, I noticed that there were a regular set of people who were not wearing the masks. Inside I was feeling very bad. I did not take any actions so far to get in front of them and ask them why they were not wearing one. Slowly in the last couple of days, I saw some improvements.   Already our apartment guards had done their best. I was touched when I saw this picture and I was speechless. This is our real India., they listen and manage within their limits. I wish that some of our city dwellers take a leaf out of their resilience.
Microstory (94) –  Resilient 
I noticed one morning that my wife was very low on energy after her routine walk. Motivational guru inside me decided to address the problem. I started by stating that you have to build your resilience. She laughed a lot at that. I was feeling intimidated. I was not sure why she was doing it. After a while, she told to me to look into the mirror.
I was dressed up for my routine walk with my cap, my sunglasses, and the mask. She said, " Nobody can make out who you are because nothing in your face is visible".  That was the paradox.
Microstory (95) – Why and Why not 
A tween can be a person who is neither a young child nor an adolescent, one of an age in the range of 8 to 12 years old or a similar range while the teen is a teenager, a person between 13 and 19 years old.
I learned during this lockdown that "slamming the door" is an act done by both tween and teen. My younger one did once during one of these days. That is when I realized that we have a tween and a teen. If tween one asks " why?" the teen asks " Why not?" but one thing in common is slamming the door.
Microstory (96) – Praying  Hands 
An interesting story I heard about Praying Hands during this lockdown
Known as the Leonardo of the North, Albrecht Dürer was a renowned artist of the German Northern Renaissance movement. Born in Nuremberg in 1471 he was a painter, printmaker, and theorist. The sketch that we find here shows the hand of an apostle and was destined to form the center panel of the three-panel altarpiece. The drawing depicts the hands of a man who is praying. You do not see the man's body in the picture. What you do see however are the folded sleeves of the man. The image of the hands appears in several of Dürer's other works. When it comes to the model for the sketch, there are many stories.
One story is that Dürer made use of his brother's hands for the sketch. Dürer's brother and he were both talented artists. Their family could afford to send only one of them to study art. So they made a pact, Dürer would go first while his brother would work in the mines. When Dürer returned, they would switch places. When Dürer returned three years later after his course and gets ready to go to the mines, his brother refuses and shows him his callused and bruised hands and says that he cannot pick up a paintbrush again and that his life was now in the mines. Dürer' immortalized those hands as a tribute to his brother.
This story was so profound and I would like to submit my gratitude for all the healthcare professionals and other administrators who had worked tirelessly to fight against COVID 19 virus. I recollect the flypast event another solidarity showered by the armed forces to the health care workers.